Connection charts
Connection charts display data relevant to the selected connection.
You open a chart from the dashboard by selecting a connection and clicking the Charts tab. To refresh the charts, click on the connection. For details on working with the charts, see Charts.
Activity Volume chart
The Activity Volume chart displays the activity of the selected connection.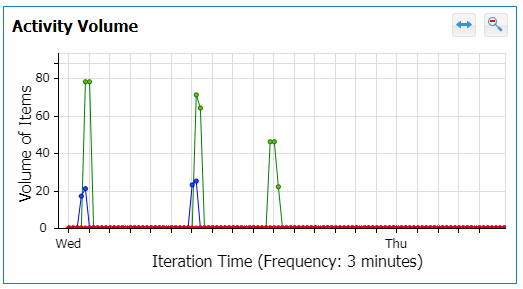 Back to top
Iteration Duration chart
The Iteration Duration chart displays the duration of each iteration in seconds.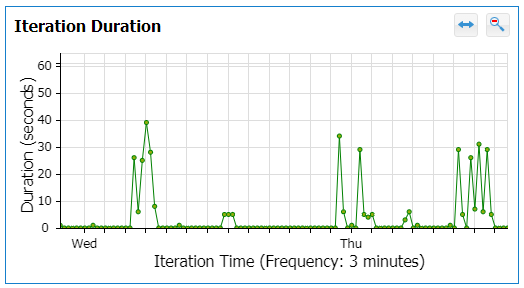 Back to top
Project Changes chart
The Project Changes chart displays the changes for the selected project and type. To view information, select a project and a type and click Load

. If no type is selected, the chart displays changes for all types.

Back to top