Architecture
Dimensions CM is an enterprise SCCM (Software Configuration and Change Management) repository that securely stores code and artifacts from teams using Git, Subversion, and Dimensions CM. Additional features include:
Peer review and continuous inspection with

Micro Focus

PulseUno

. For details about

PulseUno

, see the PulseUno online help.
Automation of the path to production using the promotion pipeline and

Micro Focus

Deployment Automation

(

DA

). For details about

DA

, see the Deployment Automation help.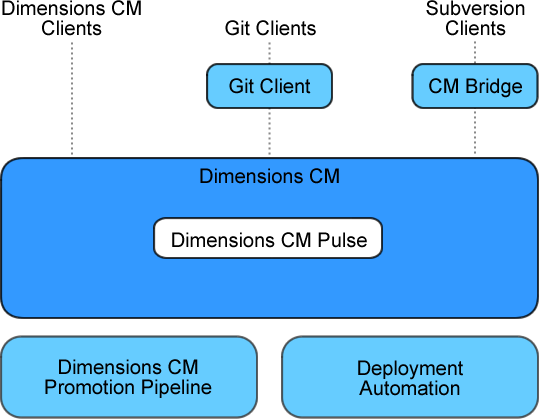 Back to top