Dimensions CM

process model

The Dimensions CM process model enables you to control the way you develop software or manage assets.

The following diagram demonstrates the functional areas that you can manage in Dimensions CM.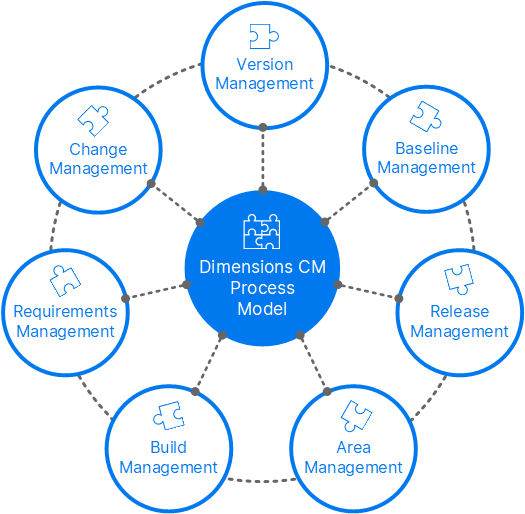 For an overview of each area, see the following sections:
For an overview of the Dimensions CM product organization, see Process model components.

Back to top

See also: