Task Auditing Policy
Project Management can maintain an audit trail of changes to task fields in addition to a history for task status, which is always recorded.
The Task Auditing policy controls which of these fields will be recorded. You must enable a field through the Project Fields policy in order to maintain a transaction history for it.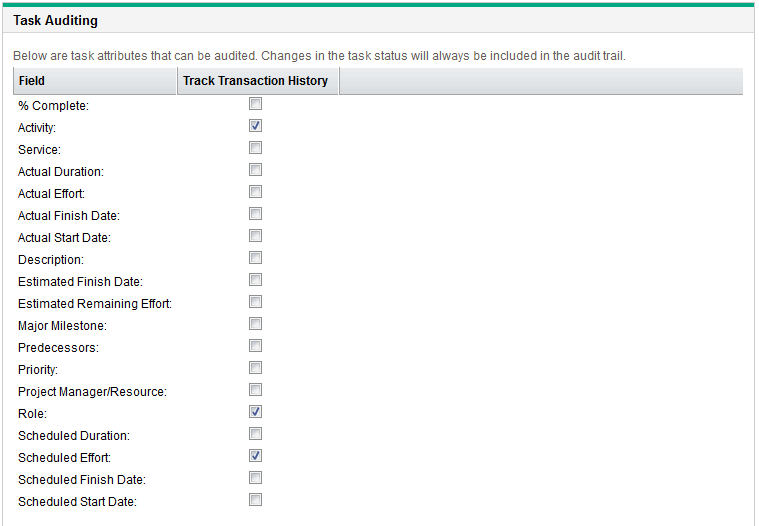 See also: