TruClient user interface
The TruClient user interface is the environment you work in when you record, replay, and debug a TruClient protocol script.
The figure below shows the components of the TruClient user interface.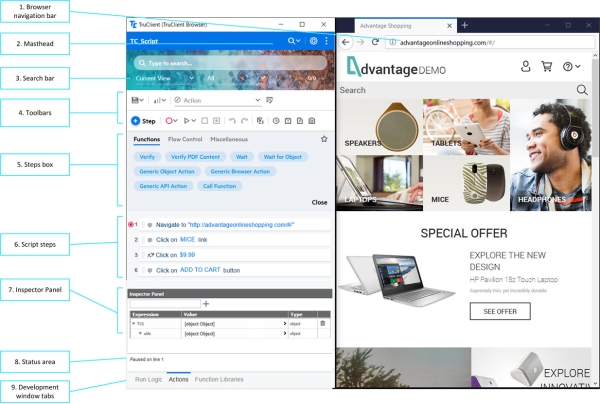 The GUI has two major windows:
TruClient Development window, shown on the left in the figure above. The heart of the interface, containing the tools you need to develop your TruClient scripts.

Application browser window, shown on the right in the figure above. Contains the browser where you develop and replay your script interactively. For details, see Browsers in TruClient.
The main components of the TruClient Development window are:
Back to top

See also: